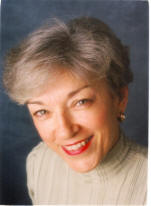 Denyse Burns has over 25 years of experience in business consulting, training, program development and sales, and has worked with audiences ranging from Fortune 500 vice presidents and CEOs to middle managers and salespeople. The industries she has served include: financial services, utilities, information technology, telecommunications, consumer goods and transportation.
In 1994, Denyse co-founded The Madison Consulting Group, a communications training and consulting company. In 2002, she established Madison-Burns & Associates, LLC and continues to train and consult in the areas of leadership development, sales and customer service. The firm focuses on the development of workshops in leadership, management and communication skills and on supporting and coaching clients in the successful application of these skills to their business needs.
Clients rely on Denyseís expertise to help them clarify their objectives and pinpoint specific communication issues. She specializes in interpersonal communication, management development, and executive coaching and works with executives, managers, and directors to improve their professional performance and leadership skills. Her work explores how to communicate successfully at all levels whether the aim is to create a more flexible management style, relate upwards, or motivate others. She has developed and led numerous workshops and guest lectured in the EMBA at Columbia Business School, the MBA program at Fordham University, the Continuing Education division of New York University and the Human Resources Association of New York.
Before founding her Consulting companies, Denyse consulted for Xerox Learning Systems and Learning International (now AchieveGlobal). She holds Bachelorís degrees in psychology and education and a Masterís in education. She speaks fluent French.


The Kiely Company, LLC and MadisonĖBurns & Associates, LLC have formalized their strategic alliance to assist clients in developing leaders for these unprecedented times.
If a person is poorly dressed you notice their clothing, but if they are impeccably dressed, you notice the person.

-Coco Channel